The Bachelors
Click on FULL SCREEN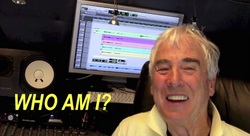 'I BELIEVE' - The Legendary Number One for Con and Dec
from Bachelors in pandemic ... 2021
'Bachelors in Pandemic - ZOOM 6th June 2021'
Con and Dec's 50th Anniversary Tour
2014
THE HOLY CITY - THE CLASSIC
ZOOM .... Con in Elland, Yorks. Dec in Eastbourne on South Coast UK.
Dec Speaking
Click on FULL SCREEN

"The Stagecraft of Zoom" A Full Hour!

"I Think I'm In An Old Age Home"

"All You Want To Know About ZOOM - and other bibs and bobs"

"Am I A Real Fireman Now?"

"Words That Bring You Success"